Sculptures Signage and Commercial Installations by Sadlemire makes a powerful and long lasting statement.  From Iconic Entrance Signs, Public Sculptures, Historic Renderings to Commercial Applications we take pride in designing and creating a trade mark look that your customers and public will take notice of and remember.  With over 30 years of experience, let metal artist, builder and sculptor Robert Sadlemire help you to achieve your corporate vision.
CALL FOR YOUR FREE QUOTE 843.267.4894

"Custom Installations marked by artistic integrity and quality construction, creating a functional work of art to last a life time." Robert Sadlemire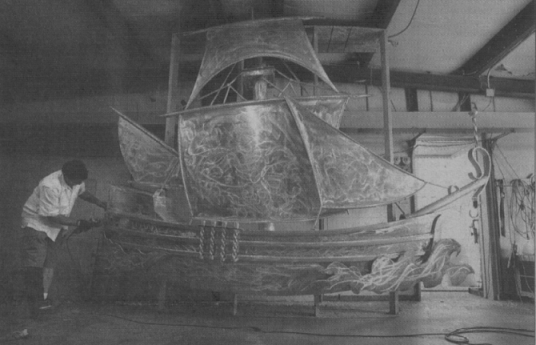 Robert Sadlemire is an exceptional metal fabricator and architectural design expert. His work speaks volumes, Robert has designed and fabricated numerous commercial projects for our businesses in Myrtle Beach, SC. If I could post pictures I would. Robert's custom designed, Wood and metal sign inside Barefoot Landing Complex is a work of art, that is appreciated by many. I believe his knowledge in his craft surpasses anyone in the area and beyond, also his service and friendliness demands you work with him in the future.  I would recommend anyone to Robert Satalmire Metal who desires custom, hand crafted work that is unparallel to any other.